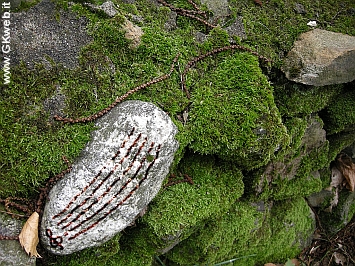 CONTACT:
studiomusica2004
(AT)
gmail
(DOT)
com
---
LAST UPDATES / ULTIMI AGGIORNAMENTI:
News




ITALIANO



ENGLISH


GIOVANNI GROSSKOPF, COMPOSITORE E PIANISTA - COMPOSER AND PIANIST
SELEZIONATE LA VOSTRA LINGUA QUI SOPRA - PLEASE SELECT YOUR LANGUAGE HEREABOVE
































Comporre è osservare, scoprire, e testimoniare la bellezza di ciò che si è veduto.
Comporre è costruire per far espandere questa bellezza, assecondando le leggi che di volta in volta il materiale con cui si lavora, il suono, sembra suggerire e darsi da sé per far nascere rapporti e forme.
Sono leggi misteriose, ne capiamo sempre di più, ma sempre solo una piccola parte, perché il suono è la voce del Mistero, ma il compito dei compositori è fare di tutto per ascoltarle, indagarle, studiarle con rigore, raccontarne la meraviglia.
Così, da anni, lavoro con la musica.
La musica è il mio lavoro, ma mi interesso, tra l'altro, di osservazione di animali selvatici, birdwatching, botanica, passeggiate in alta montagna; studio di fiabe e leggende; etnologia, etnomusicologia e antropologia; archeologia, preistoria; Paesi nordici; astronomia...
---
ENTER THE SITE
Composing means to observe, to discover, and to testify to the beauty of what has been seen.
Composing means to build something in order to let this beauty expand, conforming to the rules that, each time in a different way, the material one has to deal with, the sound, seems to suggest and to follow, giving rise to relations and forms.
These are mysterious rules: we understand them more and more, but always only in a small part, since sound is the voice of Mystery, but the composers' task is to do their best to listen to them, to investigate them, to research them rigorously, to narrate their wonders.
In such way, since I was young, I have been working with music.
Music is my job, but I am also interested in wild animals observation, birdwatching, botany, hiking on the mountains, the study of fairy tales and legends, ethnology, ethnomusicology, anthropology, archaeology, prehistory, the Nordic Countries, astronomy...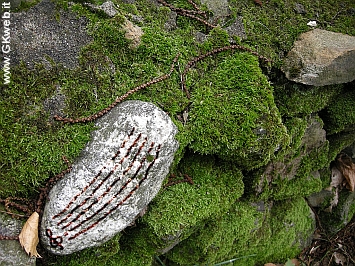 This site is compatibile with any monitor resolution from 800x600 to 1280x854 and higher ones. It has been built using mainly SeaMonkey 1.1.12 (http://www.seamonkey-project.org/), GIMP (http://www.gimp.org/) and Compositor (www.artlythere.com). It has been tested on
Internet Explorer 4.0, Netscape 6, Firefox 3.0.1, Safari 2.0.4.
Made on Apple Macintosh™. The photo of autumn leaves that you see in transparency (on the left) on the background of this site is courtesy of Cepolina Photo (www.cepolina.com), an excellent site with great free images. Some tricks and some free public domain materials come from the sites WebLink (http://www.web-link.it/) and
Lucy's Favourites
(
http://lucyweb.altervista.org/
).